In the main screen, next to "Your Inventory" menu, under the Sales Chart: "Export" and "Upload".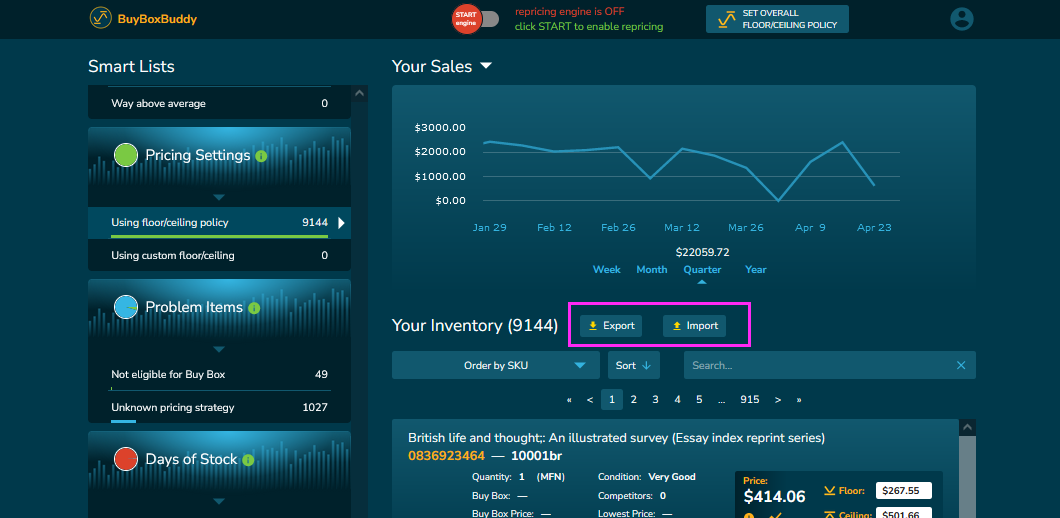 Click on the "Export" button, you will be prompted with a pop up window. From the drop-down menu select "All items" or a specific SmartList you want to export and then click on "Export Now". When the export is complete, the hyperlinked file will show in the list with "Previous Export". Click on it and it will automatically download your csv file.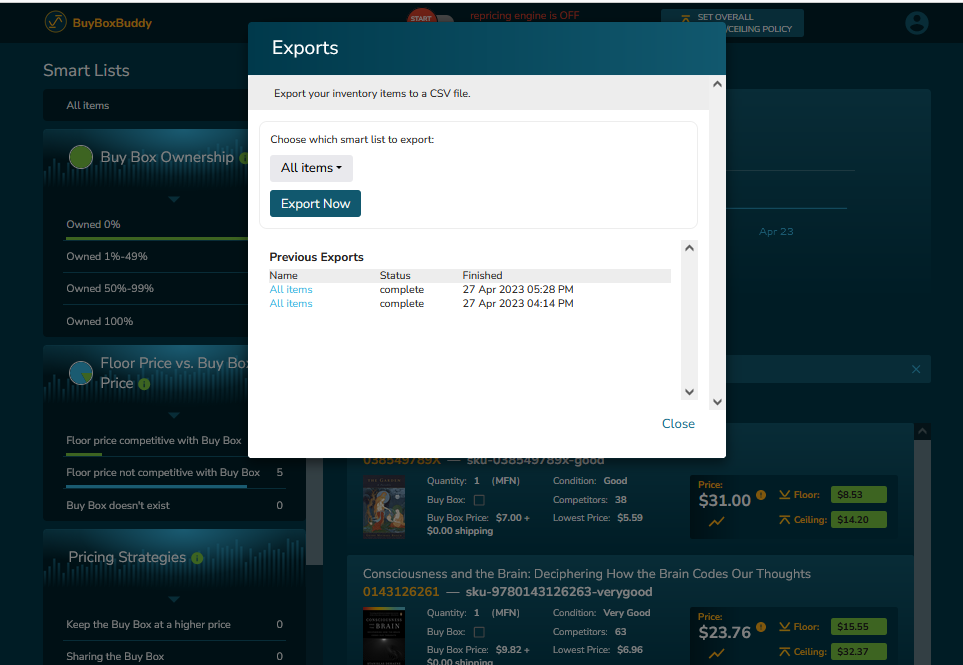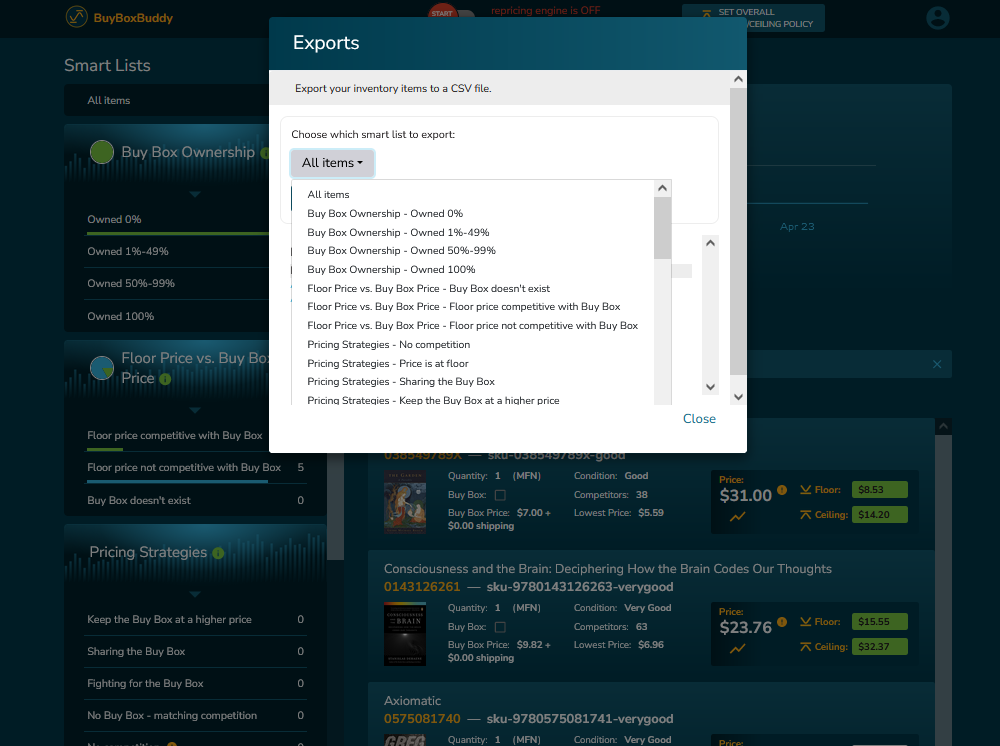 For the Upload, BuyBoxBuddy can only modify existing items, it can not add new items to your listings. You can add new items from Amazon Seller Central and, once they are imported in BuyBoxBuddy you can import the min and max prices for them. You can export existing SKUs and use the file as a template to add min and max prices. Use a CSV file for the upload. To modify existing items, include SKU, and floor and ceiling price for each SKU.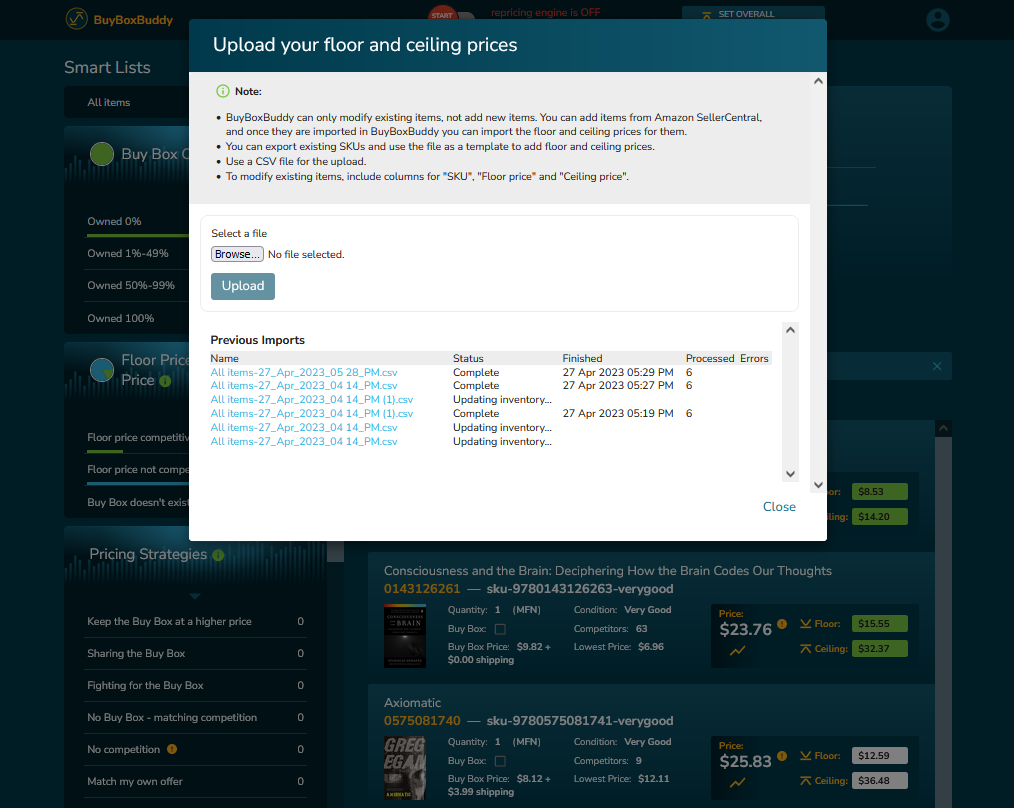 Here is an overview of how to use Export and Upload features. It also show in the end that you can set BuyBoxBuddy to send your floor and ceiling prices to Amazon as your Minimum and Maximul Prices.