Q: I have been notified that the payment for my SellerEngine Plus license has failed. I checked my PayPal account and everything is fine, other payments are going through? What is going on?
A: What is sometimes happening is that if you have recently changed your debit/credit card in PayPal the  card associated to the SE Plus subscription doesn't update automatically, depending on your PayPal account settings. Three payment attempts will be made by our subscription system at 3-day intervals before the license is cancelled automatically. If that happens you can always resubscribe following the steps below:
1► Log in to your account here.  Your Seller Engine account email might be different from the Amazon email. If you no longer have the password you can reset it here.
2► Scroll through the account page to find your previous license and click the 'Resubscribe' button for it.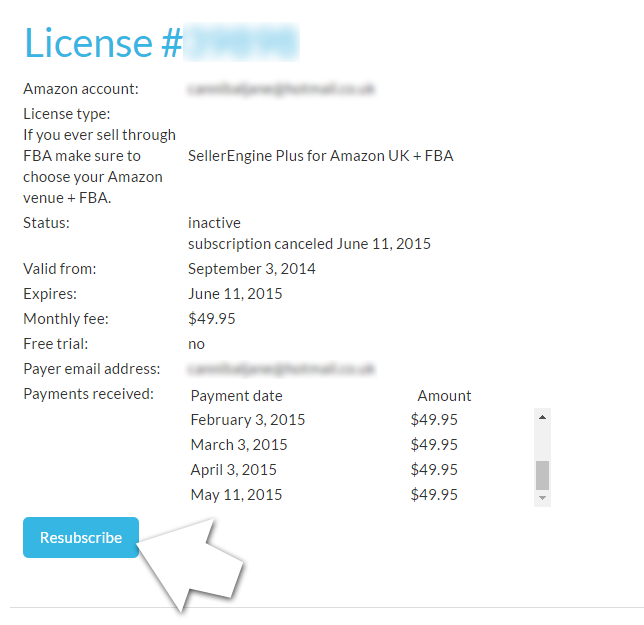 3► Make sure the license type is correct and continue on to PayPal to finish setting up the subscription.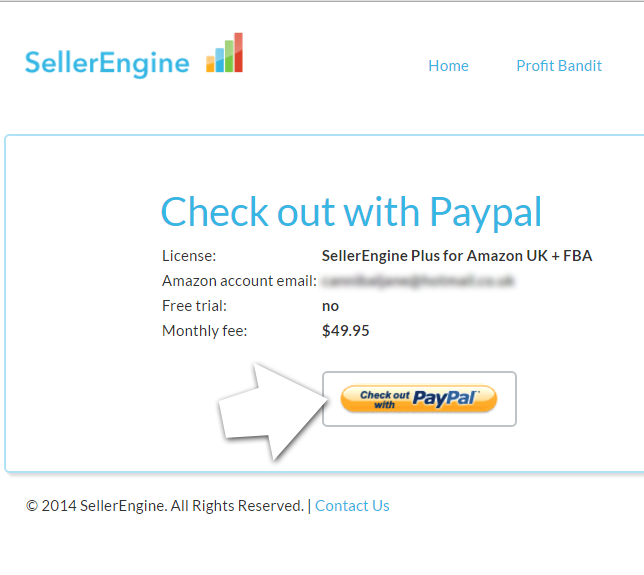 4► Log in to PayPal, confirm the subscription, and check out to make sure the license is activated.
If you can't resubscribe please contact support.