A price history graph is available for each active item in your inventory.
In order to check the price history of each item, you need to click on the icon next to the price in each item's presentation box and a pop-up window will appear.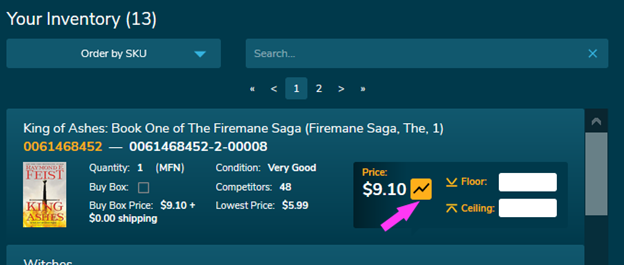 The price history pop-up window will present your price (mentioned as "My Price" in green on the graph), Buy Box price (in red on the graph), and competitive price.